Martin Woodside is a writer, teacher, scholar, and founding member of Calypso Editions.
He is an interdisciplinary scholar who earned his MFA and a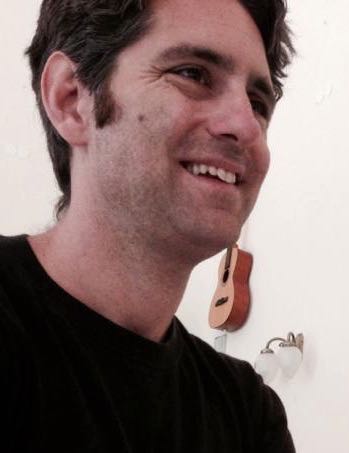 certificate of specialization in Children's Literature from San Diego State University and his Ph.D. in Childhood Studies from Rutgers-Camden in 2015.  His current book in progress  is a cultural history, exploring the dynamic interaction of boyhood and the frontier mythology in America during the second half of the nineteenth century.   Surveying varied cultural forms, from dime novels to Buffalo Bill's Wild West, the project draws on Martin's research interests in gender, Children's and Young Adult Literature, and nineteenth century popular culture.  Soe material from this project has appeared in articles published in Boyhood Studies and the Journal of the History of Childhood and Youth.
Martin has written five books for children, a chapbook of poetry, Stationary Landscapes (Pudding House), and a full-length collection of poetry, This River Goes Both Ways (Wordtech). His unpublished novel, Family Business, has been a finalist for the Whidbey Island Emerging Writer's Getaway Contest and a runner-up for the Maurice Price.
As a literary translator, Martin's work grew out of his time as a Fulbright Scholar in Romania. His translations of Romanian poetry have appeared in several books and journals, including The Kenyon Review Online, Asymptote, and the Brookyn Rail's inTranslation. He's published two collections of Romanian poetry in translation, Of Gentle Wolves, an anthology of contemporary Romanian poetry, and—along with the estimable MARGENTO—Athanor & Other Pohems, collecting the work of the brilliant surrealist Gellu Naum.
Having worked as a educator for nearly two decades, Martin has taught in various settings with students ranging from Kindergarten to College-age. Currently, he teaches a range of courses in writing, literature, and chilhood studies at Rowan University and the University of the Arts.